This week, Jerry is back from the dead, we discuss Andy's upcoming mega site visit and talk AD & Lync.
Jerry back from the dead
Andy's audacious intervention
Before: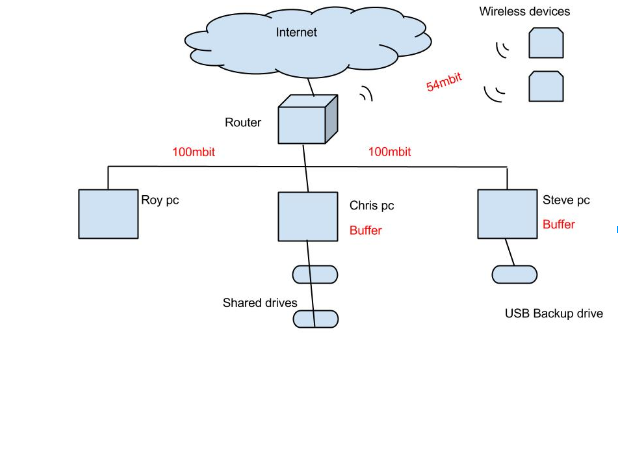 The plan:
Sort the network out
Set up users on the new NAS box
Set up different share on the NAS box for different purposes (effectively different partitions)
RAID levels
RAID is not backup
What happens when you RAID 24 SSD drives?
Backups
Offsite – in case the office burns down
Synology Sync
Careful with that ACT database, Andy!
Remote access
Al's discoveries
Lync
Windows+I,(Windows+d)+(Alt-F4)
Miscellaneous discussion
We are Now on twitter: